WSHS Class of '73 50th Reunion
REUNION Update September 4, 2023:

Greetings WSHS Classmates-

HAPPY LABOR DAY to all! ONLY 60 DAYS until our 50th reunion!
To date we have 103 classmates and guests registered with 94 paid. If you are registered but haven't paid- please make your payment asap. It's time to get excited about this once in a lifetime event that you don't want to miss.

THE TIME IS NOW! Don't delay! Register and pay at woodlawn73.info

THE TIME IS NOW! To reach out to any friends / classmates who are not presently planning on attending the reunion and encourage them to attend. Like Haley's comet, the 50th reunion is a once in a lifetime event, OR as Seals and Crofts once sang - we may never pass this way again. So contact a classmate today and convince them to attend. Help make our 50th reunion a spectacular success and unforgettable event.

THE TIME IS NOW! To make your hotel reservations, if you haven't done so - AND to confirm your hotel reservations, if you have already done so. Nobody likes last minute, unpleasant surprises.

REACH OUT NOW to friends and classmates and make plans to get together on Friday and Saturday. We will have a hospitality room available Friday evening and Saturday, before and after the reunion. Many classmates are already making plans for dinner, drinks, eating crabs, playing golf, pickleball, working out, shopping, visiting old neighborhoods and so forth. Enjoy yourself, congratulate yourself, celebrate 50 years of some great memories and make the most of this memorable lifetime event and weekend.
BUT most of all - ATTEND!

GOLF and PICKLEBALL are recreational options for the reunion weekend. Contact Bobby Kelland at rpkgolf@msn.com for golf and Rick Griffith at griffithrj@hotmail.com for pickleball. Lots of good golf courses and the weather is still good.

REMEMBER - Your presence and attendance at the reunion matters and makes a difference. I look forward to seeing many many classmates and friends on November 04. You don't want to miss out on this once in a lifetime get together! Best to all!

Tony DeSanctis
Chairman
09.04.2023



Go to the Class of '73 Reunion page
WSHS Class of '73 50th Reunion
REUNION Update August 4, 2023:

Greetings WSHS Classmates-

ONLY 90 DAYS until our 50th reunion! To date we have 97 classmates and guests registered with 86 paid. If you have registered but haven't gotten your payment to Joel, please do so. GO TO woodlawn73.info for all the reunion details, payment options and the latest reunion information. Our goal is 120-150 classmates and guests - so tell a friend and get them to attend!

GREAT NEWS- GOLF is now an option for the reunion weekend! Bobby Kelland is organizing the 50th reunion weekend golf outing. Lots of great options and choices available in the area for golf and fun. If interested, please email Bobby rpkgolf@msn.com.

REUNION WEEKEND Classmates, make it more than just Saturday night!
Start thinking about making it a reunion week end. Several dozen out of town classmates will be arriving at the Sheraton on Friday. Many classmates live within a short distance of the Sheraton. We have a hospitality room Friday evening.

Make arrangements to get together with old friends and classmates to go to lunch, dinner, eat crabs, grab a brew or beverage, go shopping, play pickleball, tennis or golf, sight see, go to the gym or do nothing! But consider getting together with classmates Friday and Saturday afternoons The Sunday morning breakfast after the reunion is a lot of fun!

REMEMBER - Your presence and attendance at the reunion matters and makes a difference. Please make every effort to attend this historic one time event. Come celebrate with the old friends and classmates that you made such good memories with and step back in time one more time. I look forward to seeing many many classmates and friends on November 04. You don't want to miss out on this once in a lifetime get together! Best to all!

Tony DeSanctis
Chairman
08.02.2023



Go to the Class of '73 Reunion page
WSHS Class of '73 50th Reunion
REUNION Update June 20, 2023:

Greetings WSHS Classmates-

ONLY 138 DAYS until our 50th reunion! Our class is doing a great job with 95 classmates and guests registered and 80 paid to date. "Show Joel the money" if you haven't gotten your payment into the committee just yet! GO TO woodlawn73.info for all the reunion details, payment options and the latest reunion information.

GREAT NEWS- GOLF is now an option for the reunion weekend! Bobby Kelland is organizing the 50th reunion weekend golf outing. Lots of great options and choices available in the area for golf and fun. If interested, please email Bobby rpkgolf@msn.com. As with everything else, the sooner you respond to Bobby, the better result we will get. We know that many folks enjoy golf and that November is still plenty warm, so if you are a golfer I encourage you to contact Bobby asap so he can organize an outstanding golf outing for all!

SUMMER TIME is a busy time for many, BUT we don't want anyone to forget about the reunion. I encourage everyone to think of an old WSHS classmate / friend or 2 and reach out to them. Encourage them to attend, but if they can't, then get them directed to our website woodlawn73.info so they can follow and participate on line.

REMEMBER - Your presence and attendance at the reunion matters and makes a difference. Please give every consideration possible to attending this milestone event in our lives. You don't want to miss this event - I guarantee you'll have a great time. I hope to see many many classmates on November 04. Best to all!

Tony DeSanctis
Chairman
06.20.2023



Go to the Class of '73 Reunion page
WSHS Class of '73 50th Reunion
REUNION Update June 1, 2023:

Greetings WSHS Classmates-

WE HAVE MET OUR CONTRACTUAL OBLIGATION TO THE SHERATON BWI AND HAVE DONE IT IN RECORD TIME! CONGRATULATIONS AND THANK YOU TO ALL!

Thus far we have 90 classmates and guests registered with 75 paid. IF you have not paid for your reunion ticket- please go here for payment information. Thanks to all who have paid promptly and guaranteed that our class would have a reunion in 2023.

Moving forward, we need to continue to spread the word about the reunion to as many classmates as possible. Continue to reach out through your own social network to make sure they know about the reunion and are getting our E mails. If they are not, get a good email address to Rick H and he will update our list. Go to woodlawn73.info and click onto the class email list and look for old friends and reach out to them about the reunion, it's fun!

Remember, we want our 50th reunion to be the best and most attended reunion ever! Our goal is 120 classmates in attendance! Please help us by spreading the word and encouraging other classmates to attend. Go to woodlawn73.info for the latest up to date information about the reunion.

REMEMBER - Your presence and attendance at the reunion matters and makes a difference. Please give every consideration possible to attending this milestone event in our lives. You don't want to miss this event - I guarantee you'll have a great time. I hope to see many, many classmates on November 04. Best to all!

Tony DeSanctis
Chairman



Go to the Class of '73 Reunion page
WSHS Class of '73 50th Reunion
REUNION Update May 2, 2023:

Details for our 50th Reunion have been finalized.



Go to the Class of '73 Reunion page



An archive of this page of our preparations to date is available here.


---
WSHS Class of '73 Reunion - 2019
Here are the details (from JoAnn Ryan Gaynor):



I am excited to share the following information:



Date will be September 28, 2019 (Saturday) from 5-9pm



Place will be The Crab Deck - here is the link for the website, The Crab Deck
Buffet menu will include: cheese and cracker display, fresh seasonal fruit display, Chicken Marsala, Seafood Newburg, vegetable crab soup, house salad, fresh steamed vegetables, rosemary red potatoes, rolls and butter, soda, tea, coffee, Cash bar - the Tiki Bar will be serving wine, beer, cocktails/shots. A specialty cake will be created by Peace of Cake. Music will be provided by our classmate, Lenny Booker; DJ extraordinaire who will be playing the tunes that will turn back time for us. Handmade centerpieces created by another classmate will be raffled off and everyone will leave with a party favor, that, trust me, you will use! All of this awesomeness for only $55!!! The Crab Deck

Tickets for the reunion are $55 per person. Please send your check made out to WSHS Class of 73 no later than August 17, 2019! Please mail to Susan Webber, 5471 Autumn Field Court, Ellicott City MD 21043.

Class of 73, Free to Be at this reunion! Looking forward to seeing many old friends AND making a few new ones.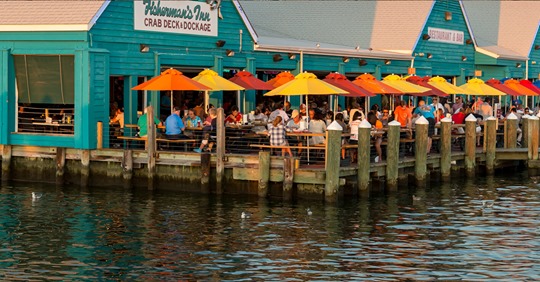 For those classmates interested in hotel accommodations near The Crab Deck, here is a good link.



Updated June 28, 2019

---
As of July 15, 2018:

Unfortunately, no 45th Class Reunion 2018 is being planned

We encourage you to visit: our Class of 73 Facebook page -

it is a great way to keep in contact with your high school friends, immediately post photos, etc.!


---
Class Reunion Picnic on August 13, 2016



Join your classmates at Patapsco State Park, Pickall Area, off Johnnycake Road from 12 noon to dusk for Chillin' and Grillin'.
Your ticket price $15 per person includes: hot dogs, hamburgers, condiments, paper goods, soda, water, ice tea and of course the pavilion rental for shelter 706A/B..
We have an alcohol permit so you may bring your own alcohol.
Bring a side dish or dessert to share. Park admission at the gate is $2.00 per person.

Please make checks payable to "WSHS Class of 1973" and mail to:



Susan Rudnik Webber
5471 Autumn Field Court
Ellicott City, MD 21043
SUEW56@yahoo.com

- Deadline is July 20th -


An email broadcast will be sent shortly to full class listing available.
In the meantime please share the word with other classmates who may not be seeing this page.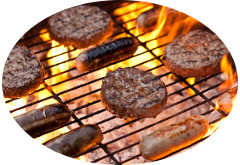 Page Updated 11/21/2023
---
For website postings, revisions or corrections, contact: Rick Henry




Our 50th Reunion
- has been planned by Tony DeSanctis.
Updated information will be posted on our Reunion page and our Facebook page.
Check it out!
The WSHS Class of '73 group on FaceBook.





The 50th Reunion
November 4, 2023
at the BWI Sheraton