WSHS Class of '73 Reunion
Here are the details (from JoAnn Ryan Gaynor):



I am excited to share the following information:



Date will be September 28, 2019 (Saturday) from 5-9pm



Place will be The Crab Deck - here is the link for the website, The Crab Deck
Buffet menu will include: cheese and cracker display, fresh seasonal fruit display, Chicken Marsala, Seafood Newburg, vegetable crab soup, house salad, fresh steamed vegetables, rosemary red potatoes, rolls and butter, soda, tea, coffee, Cash bar - the Tiki Bar will be serving wine, beer, cocktails/shots. A specialty cake will be created by Peace of Cake. Music will be provided by our classmate, Lenny Booker; DJ extraordinaire who will be playing the tunes that will turn back time for us. Handmade centerpieces created by another classmate will be raffled off and everyone will leave with a party favor, that, trust me, you will use! All of this awesomeness for only $55!!! The Crab Deck

Tickets for the reunion are $55 per person. Please send your check made out to WSHS Class of 73 no later than August 17, 2019! Please mail to Susan Webber, 5471 Autumn Field Court, Ellicott City MD 21043.

Class of 73, Free to Be at this reunion! Looking forward to seeing many old friends AND making a few new ones.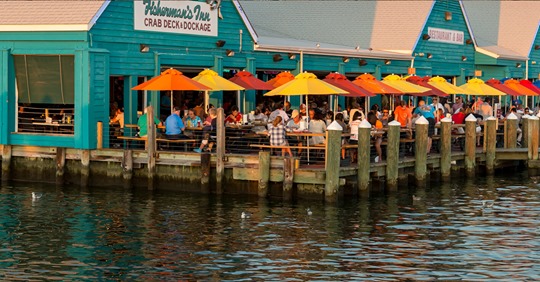 For those classmates interested in hotel accommodations near The Crab Deck, here is a good link.



Updated June 28, 2019

---
As of July 15, 2018:

Unfortunately, no 45th Class Reunion 2018 is being planned

We encourage you to visit: our Class of 73 Facebook page -

it is a great way to keep in contact with your high school friends, immediately post photos, etc.!


---
Class Reunion Picnic on August 13, 2016



Join your classmates at Patapsco State Park, Pickall Area, off Johnnycake Road from 12 noon to dusk for Chillin' and Grillin'.
Your ticket price $15 per person includes: hot dogs, hamburgers, condiments, paper goods, soda, water, ice tea and of course the pavilion rental for shelter 706A/B..
We have an alcohol permit so you may bring your own alcohol.
Bring a side dish or dessert to share. Park admission at the gate is $2.00 per person.

Please make checks payable to "WSHS Class of 1973" and mail to:



Susan Rudnik Webber
5471 Autumn Field Court
Ellicott City, MD 21043
SUEW56@yahoo.com

- Deadline is July 20th -


An email broadcast will be sent shortly to full class listing available.
In the meantime please share the word with other classmates who may not be seeing this page.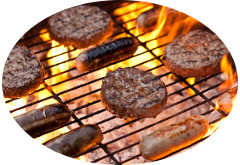 ---
Sad news:


Chuck Quick passed away March 15, 2016
He will be deeply missed by all of us -
many of us have known Chuck for 50+ years...
---

---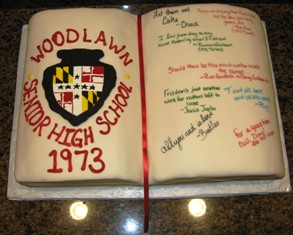 Welcome to the Woodlawn Senior High School Class of '73 website.
A little about navigating the website...
You will notice two red menu bars on the screen. The upper menu changes based upon what page you are on to reflect the appropriate links. The bottom menu remains constant throughout the site, so you are only a click away from the main pages. At the very top of each page, a red band contains the title of the current page to let you know where you are.
In keeping with our school colors, hyperlinks are red. The exception to this are the red "Menu Bars". Occasionally you will come across a drop down menu which provides quick jumps to documents or forms.
There may be a column to the right highlighting important stuff on the page or providing news and updates.
Finally, a few things about your own PC's setup that could hinder your viewing the site.
Your Screen resolution should be at least 800x600.
If you use AOL, you should turn off "Compressed Graphics" in your WWW preferences.
If you use Internet Explorer, you should disable "Smart Image Dithering".
Hopefully you are running in High Color or True Color for optimal photo viewing.
As you spend time at the site, you'll see there is a lot going on. We also hope you'll give us feedback on what works and what doesn't and what else you might like to see on the site.

Enjoy the Site.

---

Quick Links - use this menu to jump quickly to various online forms for updating your whereabouts, submit your bio, etc.
---


Page Updated 06/28/2019
---
For web site postings, revisions or corrections, contact: Rick Henry




The 40th Reunion - Mark your calendars class of '73. We have the date, the menu and the signed contract. Check it out and register using either PayPal or mail a check.
Rooms Reserved at DoubleTree for reunion attendees at a special rate - Click here to reserve yours.
Check it out! The Class of '73 group on FaceBook. You first have to sign up (it's free), then go to "Groups" from your home page and join the "WOODLAWN SR HIGH SCHOOL CLASS OF 73 ALUMNI, BALT., MD" student/alumni group. Here's where you get started.



The 40th Reunion
Saturday, October 12, 2013
7P - 12Midnight (and then some)