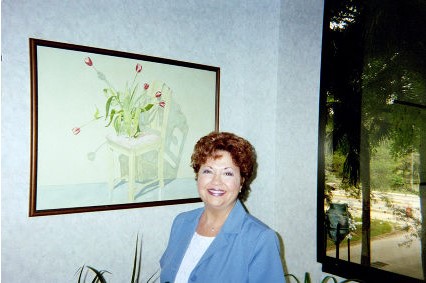 Karen Johnson Catley
kcatley@bellsouth.net
70's
Attended one year at Catonsville Community College - liberal arts
University of Baltimore - obtained license for oral radiology and practiced chair side, four-handed dentistry.
Managed a dental office.
80's
Continued studies in Business at Catholic University, Trinity College in Washington, D.C.
Employed by U.S. House of Representatives, Armed Services Committee as Congressional Staff Assistant.
Employed by McDonnell Douglas Corporation as a Congressional Liaison Assistant.
Traveled extensively through Bavaria (southern Germany) on business and pleasure.
Employed by U. S. Senator John W. Warner as Legislative Correspondent.
Employed by Space Industries as Congressional Liaison Assistant in Marketing.
Moved to east central Florida.
Employed by U.S. Congressman Craig T. James as caseworker. Later managed one of three Florida "district" offices and managed congressman's Florida public appearance schedule.
90's
Completed A.A. at Daytona Beach Community College.
Completed foreign language studies in French, German and Spanish.
County of Volusia, Daytona Beach International Airport, International Services and Foreign Trade Zone Coordinator.
Traveled extensively, visiting Moscow, London, Ontario, Montreal, Ottawa, Jamaica, and throughout the U.S. promoting business development for the airport/county.
Employed as the head of Community Relations at the Museum of Arts and Sciences. Responsible for fund-raising activities and exhibit openings.
Employed at Halifax Hospital as a Patient Financial Counselor.
Employed at Memorial Health Systems, (now Florida Hospital) as Financial Counselor, then as Assistant to the Admitting Director, as Assistant to the Director of Patient Financial Services and reporting to the Executive Director of the Office of Clinical Effectiveness when I retired last April.
Enjoy travel, outdoors, reading murder mysteries, theater, dancing.
Good sense of humor, laugh A LOT. Have fun every chance I get! :0)
Recently
Retired from Florida Hospital Memorial Medical Center, Adventist Health System April 2012.
Husband Bob and I enjoy riding the Harley for short trips and cruising.
In 2011 and 2012 cruised on Royal Caribbean Freedom of the Seas with the High Seas Rally, a charity cruise for bikers.
The charity is the Kidney Dialysis Fund. We raised $200,000 on the ship in 2011 and $370,000 in 2012.
It was a 7-day Western Caribbean cruise to (Labadee) Haiti, (Falmouth) Jamaica, (Grand Cayman) Cayman Islands, and (Cozumel) Mexico.
Of the 4,000 passengers, our group was 2,300 bikers. We had a Halloween costume party, Pirate party, special onshore parties at Carlos and Charlie's and Margueritaville.
It was a blast and all for a good cause. Dialysis patients are flown to Port Canaveral from around the country, given hotel rooms, cabins, their nurse and doctor, and dialysis on the ship.
It is really heartwarming to see that they can share in the fun and our dollars are put to good use.
Since retiring,Bob and I also travel to our 100-acre farm in Lion's Head, Ontario and visit with two sons and their wives and our 3 grandchildren, Cole (3), Emma (9), and Callum (3).
Retirement is awesome! I lost my father the week before the 30th class reunion in 2003 and my mother September 2011. I miss them but know they are in a good place and at peace.
Have a toy fox terrier, Pixie (6), and black cat, Olivia (11).
Loving life! Blessed with lots of good friends and wonderful family.
Have a great reunion!
Karen Johnson Catley



---

To return to WSHS Reunions: Select "Back" or:
Main page , Class of 1973 Reunion , Class List - 1973